Welcome to our Windows News Recap, where we go over the top stories from the past week in the world of Microsoft's flagship operating system.
Launched beta version of Google Play Games on Windows PC in 3 regions
Google Play Games by Google has launched on Windows PCs in beta, in 3 regions. The service allows users to play video games made for Android on their PCs, plus full keyboard and mouse support.
Audible directs Windows 10 users to web app before app removal
As Amazon prepares for the end of its dedicated Audible app on Windows 10, it has emailed users directing them to the web app if they want to continue accessing their Audible library.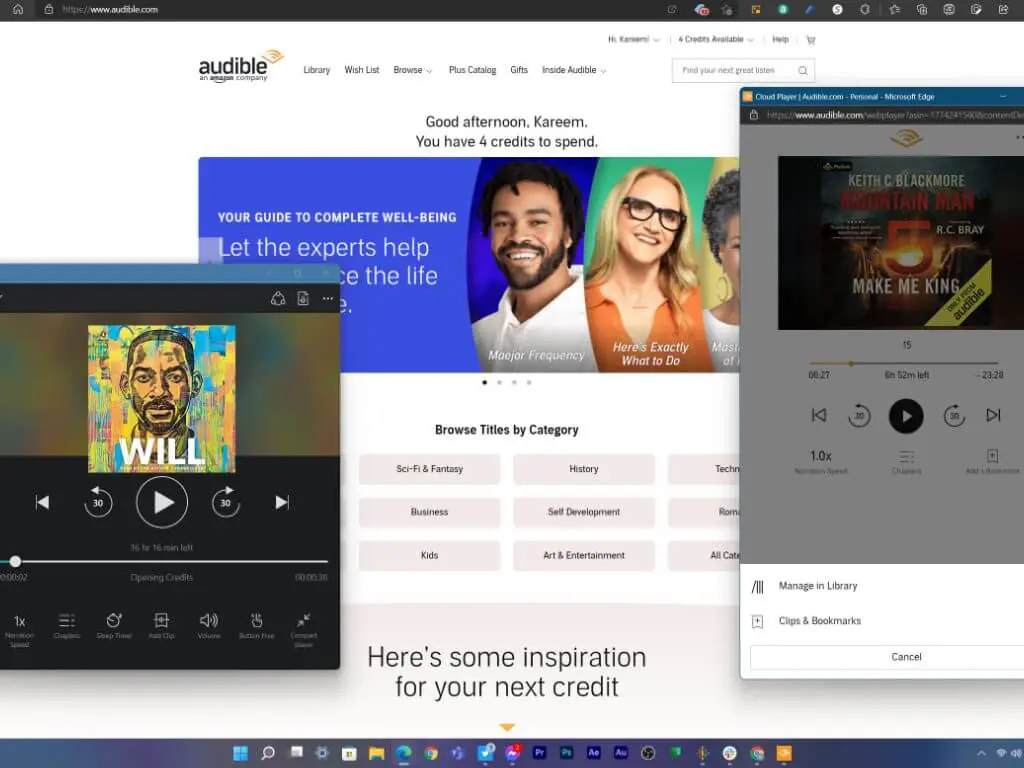 Windows 11 third-party widgets may arrive via the Microsoft Store
New reports suggest that Microsoft may soon address a complaint about the Widgets pane in Windows 11, with a possible announcement of third-party widget support through the Microsoft Store, which would allow users to use this Widgets area in based on their own needs, rather than for news and weather.
Information about third-party widgets, publishing widgets and more. Looks like Microsoft is going to officially announce third-party widgets soon.#Windows11 pic.twitter.com/ASRD98IMI6

—FireCube (@FireCubeStudios) January 16, 2022
It's all for this week. We'll be back next week with more Windows news.
Share this post: